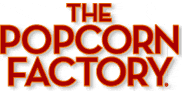 Congratulations to the following three people who each will receive an item of their choice up to 30.00 dollars.

NateAndJakesMom said...
I worked for them when I was in high school (they are no longer in CA & have long lamented this). So, I have had all of their flavors & I would love to get the 3 1/2 gallon 4 way tin. Flavors? Gosh, I guess, Jalapeno, Double Cheese, Cheese and Caramel. Gosh, my mouth is watering!

Sharon Harmon said...
The Gold Stars & Swirls Snack would be a perfect New Year's gift for my mom-in-law! My dad-in-law passed away 6 weeks ago and she's been dealing with a lot, so I think this great snack combo would be something she could enjoy as she cuddled up to a good movie and pampered herself. Thank you for the contest!

nickyle said...
I would get the Happy Birthday to You Fun Pail and the Jelly Belly® Machine for my sons upcoming January birthday. This would be a hit at his birthday party!! (He will be 10...yikes! Where did the time go?). Thank you for the chance to win. Happy Holidays to you and yours.

We have emailed each of you so please check your spam folder if you don't see an email from Amanda. We would like to have your prizes out ASAP!