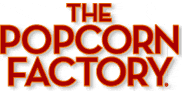 Looking for a fun gift but just don't know what to buy this year? Why not a fun Holiday Popcorn tin from The Popcorn Factory? Yes, our kids love popcorn, as most do and they all enjoyed the yummy 3 way Popcorn Tins we each received!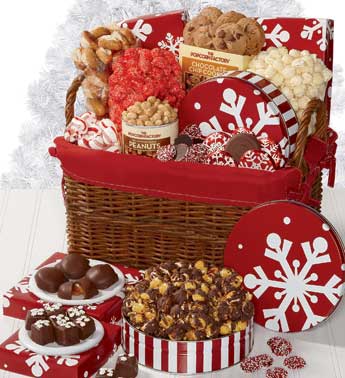 A perfect gift for any family is the Big Snow Celebration Baskets . Your gift recipients will be ready to celebrate once they have this thoughtful gift in hand. A re-usable, Big Snow design container comes in 2 sizes, both filled with Cinnamon, Ranch and Chocolate Drizzled Caramel corn, 4 nutty-caramel Pixies®, chocolate chip cookies, honey roast peanuts and candy cane nuggets. Add 5 more Pixies®, foil-wrapped chocolate snowflakes and a tin of Pixie® corn and it's a Deluxe Basket. Now, that's a celebration!

The Popcorn Factory has items for everyone, from kids to even corporate gifts. If your going to a Holiday party this Christmas season why not take one of the fun tins with you as a hostess gift?

You can send other types of popcorn tins too, they have them for every holiday and every season! To see everything they have to offer just visit http://www.thepopcornfactory.com/

Our Mommies Thoughts:
Katja and her family loved the popcorn.
Amanda and her fmaily enjoyed the 3-way popcorn tin.

THIS GIVEAWAY IS NOW CLOSED!